Functional and Innovative WEB
DEVELOPMENT
Business Inc Online is a full-service digital marketing agency that focuses on providing innovative and results-driven web solutions for businesses of all sizes. We specialize in website design, development, online marketing and SEO to help you reach your desired outcomes quickly and efficiently.
Capitalize on Your Business Ideas with Robust Web Solutions
We ensure that the work our developers do isn't just high quality, but also efficient and reliable. Our developers have over 5 years of experience in their fields, allowing us to craft solutions that are tailored specifically to our customer's needs. With expertise in a range of development and design best practices and technologies, we are well suited to provide comprehensive support for any projects with multiple disciplines.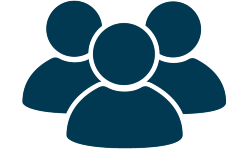 Our team of experienced developers and SEO specialists can offer you cutting-edge web solutions that meet industry standards. We use the latest technologies to ensure secure, modern, user-friendly, and performance-optimized websites that are tailored for your specific needs.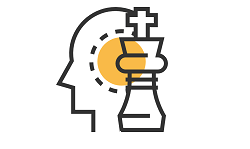 We believe that the key to successful business growth is customer satisfaction. We create customized strategies and develop processes that combine traditional marketing approaches with modern agile methodology. Our team of experienced professionals follows a customer first approach, which means that we act as an extension of your own business, in order to get you the best results for your investments.
We specialise in providing highly-customised, full-cycle web solutions for businesses ranging from startups to large enterprises. Our team of experts are well-versed with numerous tools and technologies to create tailor-made websites that will help you grow your business. We provide top-of-the-line services such as design, development, code, migration, maintenance and marketing to ensure our customers get the best possible service.
Our Full-Stack Web Development Services
Make your business stand out online with our custom web development services
Get Your Skilled Web Experts to Handle All Your Project Needs
Flexible Developer Models
Reaching Your Goals with Our Flexible Engagement Models – Only at Business Inc online!
Monthly Dedicated Developer
You can get access to experienced web developers for a wide range of digital projects.Our team is an invaluable asset when it comes to developing powerful websites that meet the highest standards in user-experience. With us, you can rest assured that your website or web application will be developed with quality and efficiency in mind.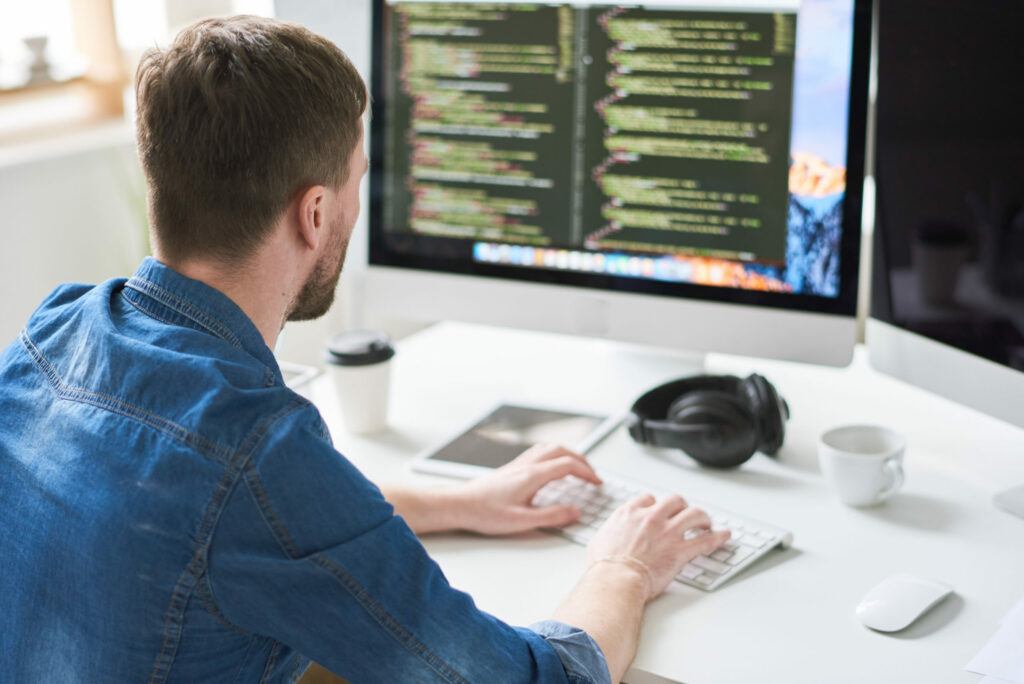 Fixed Cost Dedicated Developer
We at Business Inc Online are dedicated to providing our clients with the best service possible. Our team of experienced professionals strive to ensure that each project is tailored to your exact needs, providing a reliable and cost-effective solution for any project.
Achieve Longterm Success and Partnership by Working with Our Experienced Team Every Step of the Way.
Create a Professional Website Without Breaking the Bank – Get Started Now!
SCOPE OF WORK AND TIMELINE
Customized Solutions For Various Industries
We Take Your Web, App and Software Solutions to the Next Level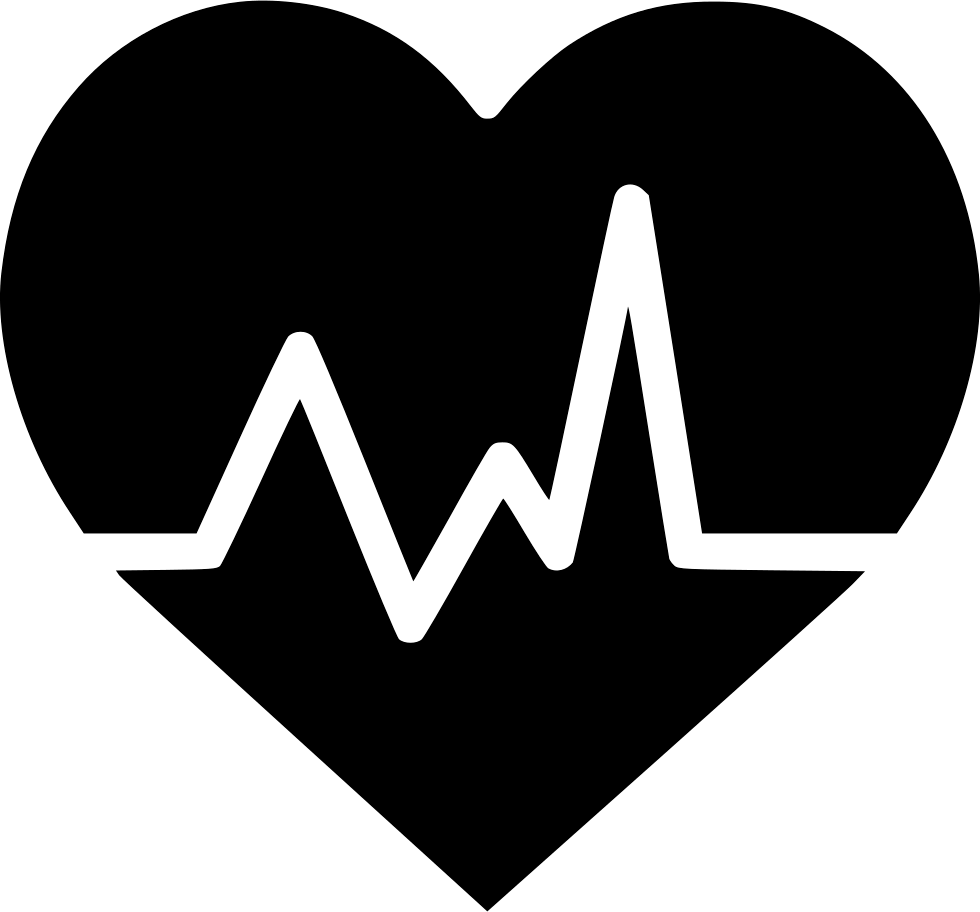 Pharmacy, Dental & Medical Supplies



Logistics & Transportation

We understand the importance of finding the perfect technology stack and team to help you reach your goals.
We take the time to learn your requirements and find the best possible fit for your project.
We then help our clients interview and select the best match, and once an agreement is signed, the new team begins working for them.
Once you've chosen the best fit, we sign contracts and NDAs and get them started on your project.
We also conduct a 3-month audit and feedback to ensure quality of developers' performance metrics and deliverables.
Are you looking to hire a developer or a team?
We have an extensive selection of developers and designers who are experienced in all kinds of technologies and can be perfectly matched to meet the specific needs of your business. We offer new development, design, revamp, maintenance, migration, retainer or support services at competitive prices so you can be sure that your project is completed efficiently with quality results. we provide an easy, secure, and stress-free way for employers to get the perfect candidate for their open positions. Our team is dedicated to going above and beyond to get you the best possible service with in-depth interviews and precise performance metrics. We make sure you receive top-notch quality of work with a qualified hire.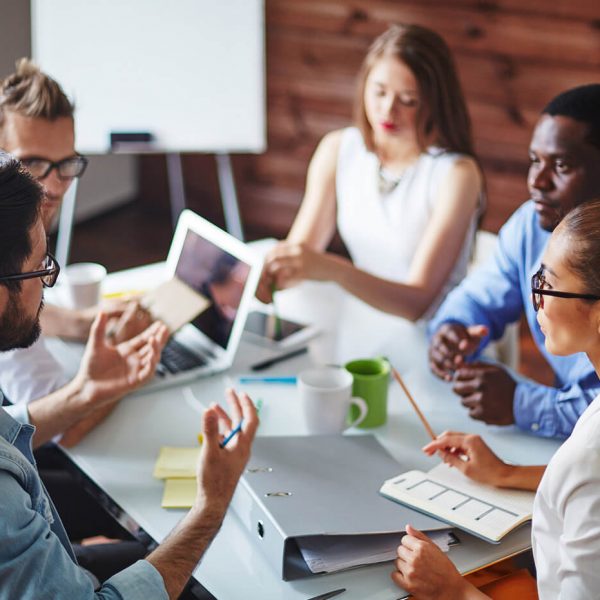 Our Experts are Ready to Help!
Connect with one of our Local Experts today and discuss your requirements. Free advice.

Want to connect with a marketing expert? Dial in!

Excellent Web Development Services That You Can Trust
When it comes to building a website that stands out, there's no doubt that choosing the right web development service is crucial. Your website is the online face of your business, and it's essential that it's not only visually appealing but also easy to navigate and functional. With so many web development services available, it can be overwhelming to choose the one that's right for you. That's why we've done the hard work for you and compiled a list of excellent web development services that you can trust.
We'll explore some of the top web development services that offer exceptional quality and reliability. These services have a wealth of experience in the industry and have a proven track record of delivering high-quality websites that meet their clients' needs.
Whether you're looking for a custom-built website or need help with e-commerce solutions, our list of web development services has got you covered. So, if you're looking to take your business online or want to revamp your existing website,
What Exactly Is Web Development?
Web development has become an increasingly important field as more and more businesses and individuals rely on the internet for communication, commerce, and entertainment. However, many people outside of the tech industry may not fully understand what web development entails.
At its core, web development is the process of creating websites and web applications. This can include everything from designing the user interface and crafting the code to building databases and integrating different technologies. There are two main types of web development: front-end and back-end. Front-end developers are responsible for creating the user-facing side of a website or application, while back-end developers focus on the behind-the-scenes functionality that makes everything work.
Sea eligendi comprehensam in, lucilius ocurreret vim ne, ne quo justo explicari. Cum ad summo definitionem, liber diceret petentium id his, sit diam case molestiae ea.
Marie Young
Sea eligendi comprehensam in, lucilius ocurreret vim ne, ne quo justo explicari. Cum ad summo definitionem, liber diceret petentium id his, sit diam case molestiae ea.
Jack Young
Sea eligendi comprehensam in, lucilius ocurreret vim ne, ne quo justo explicari. Cum ad summo definitionem, liber diceret petentium id his, sit diam case molestiae ea.
Hanna Young
What Are The Stages In Web Development?
Gathering information is a critical part of any professional endeavor. Whether you are conducting research for a project, gathering data for a presentation, or simply trying to stay up-to-date on industry trends, the process of gathering information requires careful planning and execution. To be successful, you must identify your sources, determine the relevance and reliability of each, and synthesize the information you gather into a coherent and actionable format.
Planning is an essential part of any project or endeavor. It is the process of outlining the steps and resources required to achieve a specific goal or objective. Effective planning involves identifying the objectives, defining the tasks that need to be completed, and assigning responsibilities to the appropriate people. Careful consideration of potential risks or obstacles is also crucial to ensure that the plan is realistic and achievable.
Design is a crucial aspect of any business, as it can greatly impact the success of a product or service. It involves creating aesthetically pleasing and functional solutions to meet the needs of users. Designers must consider a range of factors, such as user experience, usability, accessibility, and brand identity. They use various tools and techniques to conceptualize and develop designs that are visually appealing, intuitive, and effective.
Content Writing and Build-Up
Content Writing is an essential aspect of digital marketing that involves creating relevant, informative, and engaging content for various digital platforms. Building up your content requires a clear understanding of your target audience, their preferences, and the purpose of the content. A well-executed content strategy can help you establish authority in your industry, attract more traffic to your website, and ultimately increase conversions.
Coding is the process of designing, writing, testing, and maintaining computer programs. It is a crucial skill in today's digital age, as every industry relies heavily on technology. Learning to code opens up a world of opportunities, as it enables individuals to develop their own applications, websites, and games. Furthermore, coding is a highly sought-after skill in the job market, with many companies looking for talented programmers to help develop their software systems.
Testing, Reviewing, and Launching
Testing, reviewing, and launching are crucial steps in any product development process. Thorough testing ensures that the product functions as intended and meets the needs of the end-users. Reviewing the product allows for feedback and improvements to be made before launch. This stage is critical, as it ensures that any bugs or issues are identified and resolved before the product is released to the market.
Maintenance: Opinion Examination and Frequent Updating
Maintenance is an essential aspect of any project or system, and it plays a crucial role in ensuring its smooth functioning and longevity. In my professional opinion, regular maintenance is necessary for any system to maintain its optimal performance and prevent unexpected failures. Conducting frequent examinations of the system's components and assessing their condition is essential to identify potential issues and address them proactively.
Ready to Grow? Get your FREE Quote Today!
3 Types of Web Development
Web development is a rapidly growing field that encompasses a wide range of skills and technologies. From front-end design to back-end coding, there are many different types of web development that professionals can specialize in. In this blog post, we will explore three types of web development that are essential to creating a successful online presence: front-end development, back-end development, and full-stack development.
Front-End Web Development
Front-end web development is an essential aspect of creating a functional and visually appealing website. It involves the creation of the user interface, including the layout, design, and interaction with the website. The goal of front-end development is to ensure that the website is user-friendly, easy to navigate, and visually appealing. Front-end developers use several programming languages such as HTML, CSS, and JavaScript to create websites that are responsive and work across different devices.
Which Languages Do you Use in Front-End Web Development
HTML is the foundation of any website, and it is essential to understand its structure and syntax when building web pages. HTML stands for HyperText Markup Language, a standardized markup language used to create web pages. It allows web developers to structure content, add headings, images, videos, and links, and define the layout of a web page.
CSS, or Cascading Style Sheets, is a critical component of modern web development. It allows designers and developers to control the presentation and layout of web pages, ensuring a consistent and visually appealing user experience. CSS provides a wide range of styling options, from basic typography and color choices to complex animations and responsive design techniques.
When it comes to web development, Java Script is one of the most popular programming languages available. It is used to add interactivity and dynamic effects to websites, making them more engaging for users. Java Script is a versatile language that can be used in a variety of settings, from simple scripts to complex web applications. It is a powerful language that can be used for both front-end and back-end development.
Back-end development is the process of creating the server-side of a web application or website. It involves the creation of the database, server, and application logic that powers the website's functionality. Back-end developers use programming languages such as Python, Ruby, and Java to create complex and efficient systems that can handle large amounts of data and traffic. They also work closely with front-end developers to ensure that the website's functionality is seamless and user-friendly. Back-end development requires a strong understanding of algorithms, data structures, and database management.
Which Languages Do You Use in Back-End Web Development
CSS, or Cascading Style Sheets, is a crucial component of modern web development. It allows developers to easily and efficiently style and format web pages, enhancing their visual appeal and usability. CSS is used to control the layout of HTML elements, including fonts, colors, spacing, and positioning. It simplifies the design process by allowing developers to create consistent styles across multiple pages, and it also enables responsive design that adapts to different screen sizes.
PHP (HyperText Preprocessing)
PHP (HyperText Preprocessing) is a popular open-source scripting language used for web development. It is designed to create dynamic and interactive web pages that can be easily integrated with databases. PHP is widely used because of its simplicity, flexibility, and compatibility with various operating systems and web servers. It also has a large community of developers who constantly contribute to its development and provide support to users.
Java is a popular programming language that has been used extensively in the development of various applications and software. It is an object-oriented language that provides a robust, secure, and platform-independent environment for software development. Java is widely used for developing web-based applications, mobile applications, and enterprise-level software. It is known for its scalability, reliability, and performance, which makes it a top choice for developers.
SQL (Structured Query Language)
SQL (Structured Query Language) is a powerful tool used for managing and manipulating relational databases. It is a programming language that allows users to create, modify, and query databases with ease. SQL is widely used in various industries including finance, healthcare, and technology, among others. Its user-friendly interface and straightforward syntax make it a popular choice for data professionals, analysts, and developers.
Python is a high-level, interpreted programming language that is widely used in various applications such as web development, scientific computing, data analysis, artificial intelligence, and machine learning. Its syntax is simple and easy to learn, making it an ideal choice for beginners and experienced programmers alike. Python's versatility and scalability make it a popular language for large-scale projects, and its extensive libraries and frameworks provide developers with the flexibility to create powerful and efficient applications.
When it comes to discussing .Net, it is essential to understand the breadth and depth of this powerful framework. Developed by Microsoft, .Net is a set of tools and technologies that allow for the development of robust and scalable applications across multiple platforms. It provides developers with a highly versatile and extensible environment that facilitates building and deploying applications with ease. With a focus on security, performance, and interoperability, .Net has become an essential platform for businesses and developers alike.
Angular is a widely used open-source web application framework that has become increasingly popular for its robust features and efficient development capabilities. It is a comprehensive toolset that enables developers to build dynamic and scalable applications with ease. Angular offers a range of features such as dependency injection, two-way data binding, and component-based architecture that makes it perfect for building complex applications.
Full-Stack Web Development
Full-stack web development refers to the process of creating web applications that encompass both front-end and back-end development. A full-stack developer is responsible for developing and maintaining all aspects of a web application, from design to deployment. This includes working with server-side languages, databases, and front-end frameworks like HTML, CSS, and JavaScript. Full-stack development requires a diverse skill set from both front-end and back-end development, and the ability to integrate various technologies seamlessly.
Which Tech Stacks are useful in Full-stack Web Development?
HTML, CSS, and JavaScript
HTML, CSS, and JavaScript are three essential components of modern web development. HTML is the foundation of web pages, providing the structure and content of a website. CSS is responsible for styling the website, including layout, typography, and colors. JavaScript adds interactivity and functionality to web pages, allowing developers to create dynamic user experiences.
Git and GitHub have become essential tools for software development teams worldwide. Git is a distributed version control system that allows developers to manage their code repositories efficiently. GitHub, on the other hand, is a web-based hosting service that enables teams to collaborate on their projects, share code, and track changes.
API(Application Programming Interface)
An API, or Application Programming Interface, is a set of protocols, routines, and tools that help developers create software applications. APIs allow different software systems to communicate with each other, enabling the exchange of data, functions, and services. APIs are critical in modern software development, as they allow developers to leverage pre-existing systems and services without having to start from scratch.
Requirements For Becoming a Full-stack Developer
Becoming a full-stack developer requires a combination of technical skills and problem-solving abilities. The requirements for becoming a full-stack developer include a strong foundation in programming languages such as HTML, CSS, JavaScript, and at least one server-side language like Python, Ruby, or PHP. Additionally, a full-stack developer must be proficient in database management and experience with back-end frameworks like Node.js or Django. Good communication skills and teamwork abilities are also essential for a full-stack developer to work on large projects with cross-functional teams. Staying up-to-date with the latest technology trends and continuously improving skills through online courses, conferences, and participating in open-source projects can help a developer to excel in their career.
Discover how we can help your business.
The support was great and the team was always there when we needed them. We'll definitely be back for future projects as we continue to expand. Sincerely, from the heart, thank you for putting yourself in the work. We are so pleased with the results and we really appreciate the love you put in. I highly recommend you to anyone.
Just a short note to express how satisfied I am with my digital marketing campaign. I am extremely pleased with it. You've all exceeded my expectations and I'm excited to proceed to start running google ads now. We appreciate our partnership and have been really satisfied with the results of the work your team did. What a night and day difference from our last web agency. I'll be using you on all of my future projects.
Awesome work, our site's chatbot now looks almost human and very intuitive. Changed the order a couple of times, but it was fulfilled and adapted to what I needed each time. Project delivery including the reviews were all in a timely manner- this is such a great experience. Will always recommend for AI chatbot design.
Standard Terms Used in Web Development and Their Meanings
Web development can be a complex and technical field, with many terms and concepts that may be unfamiliar to those who are not directly involved in the industry. For anyone looking to build a website or work with web developers, it's important to have a basic understanding of the standard terms used in web development and their meanings. This blog post aims to provide a comprehensive overview of some of the most commonly used terms in web development and what they mean.
From HTML and CSS to JavaScript and APIs, there are many different technologies and concepts that web developers use to create websites and web applications. Understanding these terms can help you better communicate with developers and have a clearer understanding of what they are doing and why. Additionally, knowing these terms can also help you make more informed decisions when it comes to web development projects, by being able to ask the right questions and understand the implications of different choices.
Is Web Development Easy To Learn?
Web development has become an increasingly popular field in recent years due to the high demand for skilled professionals in the industry. While it is true that web development can be an exciting and rewarding career, the question remains: is web development easy to learn? This is a common concern for those who are considering entering the field or looking to expand their skillset.
There are various languages, tools, and frameworks that developers must master to become proficient in web development. The learning curve can be steep, and it may take some time and effort to grasp the concepts and practices of coding and designing for the web. However, with dedication and commitment, anyone can learn web development.
How Can I Learn Web Development?
Web development is a lucrative and in-demand career field that is constantly evolving. It involves a set of skills that enable one to create, design, and maintain websites and web applications. For anyone interested in pursuing a career in web development, the journey can be both challenging and rewarding. However, getting started in web development can be intimidating, especially if you have no prior experience or technical background.
If you're one of those individuals who want to learn web development but don't know where to start, you're in the right place. In this blog post, we'll explore some of the best ways to learn web development and gain the necessary skills to become a successful web developer. We'll cover everything from online courses, boot camps, college degrees, and more.
We'll also discuss the key programming languages, frameworks, and tools you'll need to master to become a web developer.
Ready to speak with our experts?
Looking for Funding?
$3,000,000,000+
IN FUNDING SECURED FOR CLIENTS
Get Clients through our
155,000,000+
CLIENT ACQUISITION DATABASE
Accelerate your ROI by
200-1000%
FROM OUR DIGITAL CHAT BOT SERVICE
Increase Brand Awareness with
2,200,000+
SOCIAL MEDIA & JOURNALIST ACCOUNTS
What Do Most Developers Do?
Developers are the backbone of the technology industry, and their role is becoming increasingly vital as the world becomes more digitized. The demand for skilled developers is on the rise, with more and more companies realizing the importance of having a robust digital presence. But what do most developers do, and what skills do they need to succeed in this dynamic field? In this blog post, we will explore the various roles and responsibilities of developers and the skills required to excel in the industry.
From web development to mobile app development, developers work on a variety of projects that require them to stay up-to-date with the latest tools and technologies. They are responsible for designing, developing, and maintaining software applications that meet the specific needs of their clients. This involves working closely with other team members, including project managers, designers, and quality assurance testers, to ensure that the final product meets the client's expectations.
Ready to speak with our experts?
Best 15 programming languages Most Developers Use
JavaScript
React
Express
React Native
Ruby on Rails
Java
Ruby
SQL
TypeScript
Python
Angular
 C++
Scala
C#
Golang
5 Signs You Will Make a Good Developer
SUBSCRIBE
& get a chance to
Join our customer database and you will be entered in our quarterly bonus giveaways!
Web Development vs. Web Design
In the digital age, having an online presence is crucial for any business to succeed. However, creating a website can be a daunting task, especially when it comes to deciding between web development and web design.
While both disciplines are essential in creating a successful website, they serve different purposes. Web development is focused on the technical aspects of building a website, such as coding, programming, and database management. On the other hand, web design is more concerned with the visual and aesthetic aspects of a website, such as layout, typography, and color schemes.
What Are You Waiting For? Contact Us Now!
Finally, if you have been hesitating to contact us, we encourage you to take the leap and do so now. Our team is here and ready to assist you with any questions, concerns, or needs you may have. We pride ourselves on providing top-notch customer service and we are confident that we can help you achieve your goals. Don't wait any longer, reach out to us today and let us help you get started on your journey towards success.