PAID SOCIAL MEDIA
ADVERTISING SERVICES
Business Inc Online is your one-stop shop for all of your social media marketing needs. We provide full-service social media marketing solutions that are tailored to help your business succeed in reaching its marketing goals. Our experienced and knowledgeable team works hard to create customized strategies and campaigns that are designed to enhance your brand, generate leads, and manage paid advertising.
Top-Notch Paid Social Ad Services
Business Inc Online is a full-service social media advertising agency that helps companies effectively reach their target customer base on the most popular platforms. We understand how to leverage the power of Facebook, Instagram, and LinkedIn advertising
With over 10 years of experience in the field, our team has developed a deep understanding of emerging trends and technologies to effectively target the right people and deliver the most powerful message to them at just the right time.
Our team of experienced professionals works closely with each client to identify their individual requirements and develop customized solutions to help them reach their goals. We offer a range of services, including social media ad management, search engine optimization, website design and development, video production and much more.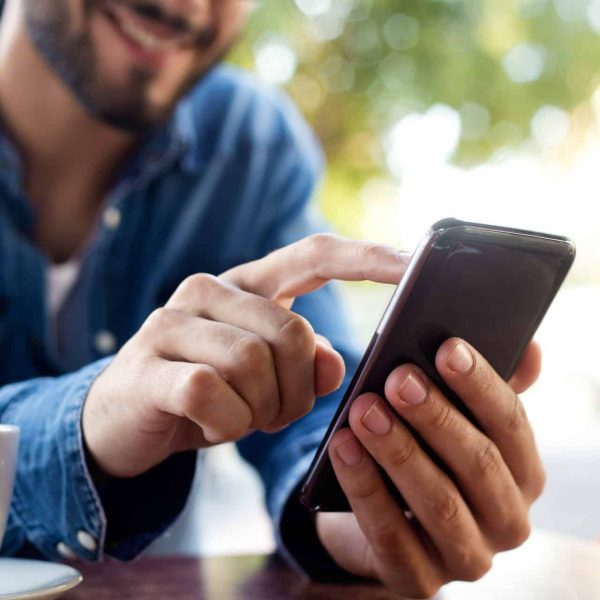 Social Media Advertising Services For Every Platform
Our Social Media Ad Management Services Help Your Business
Business Inc Online provides businesses with comprehensive social media advertising management services to help them succeed in today's hyper-competitive digital marketing environment.
Our team is dedicated to helping you reach your goals and maximize your ROI through our top-of-the-line social media marketing services. 
Business Inc Online Offers Transparent Social Media Advertising Prices
At Business Inc Online, we are committed to providing our clients with top-notch social media advertising services that deliver results. Our team of experts will create customized campaigns tailored to your budget and business needs. We believe in transparent pricing and post all of our social media advertising prices publicly on our website.
Our Experts are Ready to Help!
Connect with one of our Local Experts today and discuss your requirements. Free advice.

Want to connect with a marketing expert? Dial in!

In today's digital age, social media has become an integral part of our daily lives. With the ever-increasing number of social media platforms and the constantly evolving algorithms, it can be a daunting task for businesses to keep up with the latest trends and effectively utilize these platforms to reach their target audience. This is where our social media advertising services come in to give you a competitive edge in the market.
Our team of experts understands the intricacies of social media advertising and has the skills and experience to create tailored campaigns that will help you achieve your business goals. Whether it's increasing brand awareness, driving traffic to your website, or generating leads, we have the expertise to deliver results that will surpass your expectations.
We work closely with our clients to understand their unique needs and develop a comprehensive social media advertising strategy that aligns with their business goals. Our services include everything from account setup and management to ad design and targeting, ensuring that your message reaches the right audience at the right time.
In today's digital age, it's pretty much impossible to ignore the impact of social media. Whether you're scrolling through your Instagram feed or catching up with friends on Facebook, social media has become an integral part of our daily lives. But social media isn't just a platform for sharing photos and catching up with friends, it's also a powerful tool for businesses looking to reach their target audience. This is where social media advertising comes into play.
Social media advertising is the process of using paid advertising methods to promote products, services, or brands on social media platforms. This can include anything from sponsored posts and paid ads to influencer partnerships and branded content. With billions of active users on social media, businesses have a unique opportunity to reach a large and diverse audience through targeted advertising.
In this blog post, we'll dive into the world of social media advertising and explore the different platforms, strategies, and best practices that businesses can use to get the most out of their social media advertising campaigns
Sea eligendi comprehensam in, lucilius ocurreret vim ne, ne quo justo explicari. Cum ad summo definitionem, liber diceret petentium id his, sit diam case molestiae ea.
Marie Young
Sea eligendi comprehensam in, lucilius ocurreret vim ne, ne quo justo explicari. Cum ad summo definitionem, liber diceret petentium id his, sit diam case molestiae ea.
Jack Young
Sea eligendi comprehensam in, lucilius ocurreret vim ne, ne quo justo explicari. Cum ad summo definitionem, liber diceret petentium id his, sit diam case molestiae ea.
Hanna Young
In today's digital age, social media is an integral part of our daily lives. With over 3.78 billion active social media users worldwide, it has become a powerful tool for businesses to reach their target audience. Social media advertising is one of the most effective ways to promote your brand, increase visibility, and generate leads. It has emerged as a game changer in the advertising industry, offering a range of benefits that traditional advertising cannot match. In this blog post, we will delve into the importance of social media advertising and how it can help your business grow. From increasing brand awareness to improving customer engagement, social media advertising has the potential to transform your marketing strategy. Moreover, it allows you to target your ideal customers with precision, ensuring that your message is reaching the right people at the right time.
To gain more control in your professional life, it is essential to define your goals and objectives clearly. Identify your core values and align them with your career ambitions. Consider investing in yourself by acquiring new skills and knowledge that can help you stay ahead of the curve. Identify areas in which you can improve your performance and seek feedback from colleagues and superiors. Develop a plan to enhance your skills and take proactive steps towards achieving your goals. Remember that self-discipline and resilience are key attributes that can help you achieve more control over your work and career. With focused effort and determination, you can gain more control and achieve greater success in your professional life.
Reach Interested Customers
In order to grow a business, it is crucial to reach interested customers. This involves identifying the target audience and understanding their needs and preferences. One effective way to reach interested customers is through targeted advertising and marketing strategies. This can include social media advertising, email marketing campaigns, and search engine optimization. In addition, building a strong online presence through a well-designed website and engaging social media content can help attract potential customers. It is important to continuously monitor and analyze the effectiveness of these strategies in order to make necessary adjustments and maximize reach. By focusing on reaching interested customers, businesses can increase their chances of success and growth.
Innovative formats are a crucial element of content creation in today's digital age. With the constant evolution of technology and the ever-changing audience preferences, it is essential to experiment with new formats to keep content fresh and engaging. Innovative formats can take many forms, from interactive videos, virtual and augmented reality experiences, podcasts, and live streaming. These formats allow for higher levels of audience engagement, interactivity, and personalization, leading to increased brand awareness and audience loyalty. As a professional, it is vital to keep up with emerging trends and experiment with innovative formats to stay ahead of the competition and provide the best possible content for your audience.
Increases Conversion Rate
In today's digital age, businesses need to ensure their online presence is optimized to maximize conversion rates. Increasing conversion rates is not an easy task, and requires a combination of factors such as a clear and concise message, user-friendly website navigation, visually appealing designs, and easy-to-use checkouts. Ensuring that the website is mobile-friendly and loads quickly is also crucial for optimizing the user experience. A well-crafted call-to-action can also significantly increase the chances of a conversion.
In-depth analytics involves the use of advanced analytical techniques to gain a deeper understanding of complex data sets. It has become an essential tool for businesses seeking to make data-driven decisions that can improve their performance and competitiveness. In-depth analytics involves the use of statistical models, machine learning algorithms, and data visualization tools to uncover hidden patterns and insights that would be difficult, if not impossible, to discern using traditional methods.
Ready to Grow? Get your FREE Quote Today!
How To Choose The Right Social Media Advertising Platform For Your Business
In today's digital age, social media advertising has become a necessary tool for businesses to reach their target audience effectively. The ability to target specific demographics and tailor ads to individual interests has revolutionized the advertising industry. With a variety of social media platforms available, choosing the right one for your business can be overwhelming. Each platform offers unique features and caters to different demographics, making it crucial to understand your target audience and their online behavior to select the right platform.
As a professional, it is crucial to understand the audience you are communicating with. Knowing your audience helps you tailor your message to their needs, preferences, and expectations. This means understanding their age, gender, education level, cultural background, and interests. By understanding your audience, you can craft a message that resonates with them, engages them, and motivates them to take action. It also helps you avoid misunderstandings, cultural faux pas, and other communication pitfalls that can harm your reputation. Therefore, taking the time to research and understand your audience is a critical step in effective communication and building lasting relationships with them.
Understand Each Platform and Their Use
Understanding each platform and their use is crucial for any business or individual who wants to establish a strong online presence. Each platform, whether it's social media, a blog, or a website, has its own unique set of features and benefits. It's important to understand these features in order to effectively communicate your message and engage with your audience. By understanding each platform, you can tailor your content and messaging to fit the specific needs and interests of your target audience. This can lead to increased engagement, higher conversions, and ultimately, a stronger online presence
Studying your competition is an essential aspect of running a successful business. It involves conducting a thorough analysis of your competitors' strengths, weaknesses, strategies, and market positions. By doing so, you can gain valuable insights into the industry, identify gaps in the market, and develop a competitive advantage. Additionally, studying your competition enables you to keep up with industry trends and stay abreast of new developments. With this knowledge, you can create a more effective marketing strategy, target your audience more efficiently, and improve your product or service offerings. Overall, studying your competition is a critical component of achieving long-term success in any business.
As a professional, it is important to always consider and analyze the field in which you work. Understanding the latest trends, updates, and advancements can help you stay ahead of the competition and remain a valuable asset to your organization. Additionally, having a clear understanding of the needs and demands of the industry can help you make informed decisions and tackle challenges effectively. It is crucial to invest time in researching and staying up to date with the latest developments in your field, as this knowledge will not only benefit your career, but also help you provide better services or products to your clients or customers. So, always consider your field and strive to be a knowledgeable and informed professional.
Know The Resources Available
As a professional, it is important to know the resources available to you. These resources can range from technology tools, to industry publications, to mentorship programs. By understanding what resources are available to you, you can improve your skills and knowledge, and ultimately enhance your professional development. It is important to also know how to effectively access and utilize these resources. For example, attending industry conferences and networking events can provide valuable connections and insights, while online courses can offer a convenient and flexible way to enhance your skillset. Knowing the resources available to you can help you stay competitive in your field and advance your career.
Discover how we can help your business.
The support was great and the team was always there when we needed them. We'll definitely be back for future projects as we continue to expand. Sincerely, from the heart, thank you for putting yourself in the work. We are so pleased with the results and we really appreciate the love you put in. I highly recommend you to anyone.
Just a short note to express how satisfied I am with my digital marketing campaign. I am extremely pleased with it. You've all exceeded my expectations and I'm excited to proceed to start running google ads now. We appreciate our partnership and have been really satisfied with the results of the work your team did. What a night and day difference from our last web agency. I'll be using you on all of my future projects.
Awesome work, our site's chatbot now looks almost human and very intuitive. Changed the order a couple of times, but it was fulfilled and adapted to what I needed each time. Project delivery including the reviews were all in a timely manner- this is such a great experience. Will always recommend for AI chatbot design.
In today's digital age, social media has become a powerful platform for businesses of all sizes to reach their target audience and promote their products and services. Social media advertising has proven to be an effective way to increase brand awareness, lead generation, and sales conversions. However, with so many social media advertising platforms available, it can be challenging to decide which one is best for your business. In this blog post, we will explore the different social media advertising platforms that can help you achieve your marketing goals. We will discuss the advantages and disadvantages of each platform, as well as their targeting capabilities, ad formats, and pricing models. By the end of this blog post, you will have a better understanding of the social media advertising landscape and be able to choose the best platform that suits your business needs.
Ready to speak with our experts?
Looking for Funding?
$3,000,000,000+
IN FUNDING SECURED FOR CLIENTS
Get Clients through our
155,000,000+
CLIENT ACQUISITION DATABASE
Accelerate your ROI by
200-1000%
FROM OUR DIGITAL CHAT BOT SERVICE
Increase Brand Awareness with
2,200,000+
SOCIAL MEDIA & JOURNALIST ACCOUNTS
In conclusion, it's important to reflect on the key takeaways from the topics discussed in this blog post. Whether it's the latest news on the stock market, a review of the latest movie, or any other topic, it's crucial to stay informed and educated. Additionally, it's important to remember to form your own opinions and not solely rely on the information presented by others. By staying informed and thinking critically, we can continue to expand our knowledge and gain a deeper understanding of the world around us.